Article
---
NPS Environment and Planning
Events Overview - July to October 2019
We've been at a number of events over the last few months. It's been great to meet with so many of you and show how ASSURE can help!
ASSURE Public Protection User Groups
We regularly attend user groups hosted by our customers. These meetings are a great way for you to share feedback, thoughts and ideas with us. It also gives us an opportunity to keep you updated on the work we're doing to develop the product and make improvements, and address any queries you might have.
We publish dates in our newsletter but if you'd like to join your local user group, please contact us using the form below and we'll put you in touch with the Chair.
Please look out for details of all events and webinars on our new customer portal too.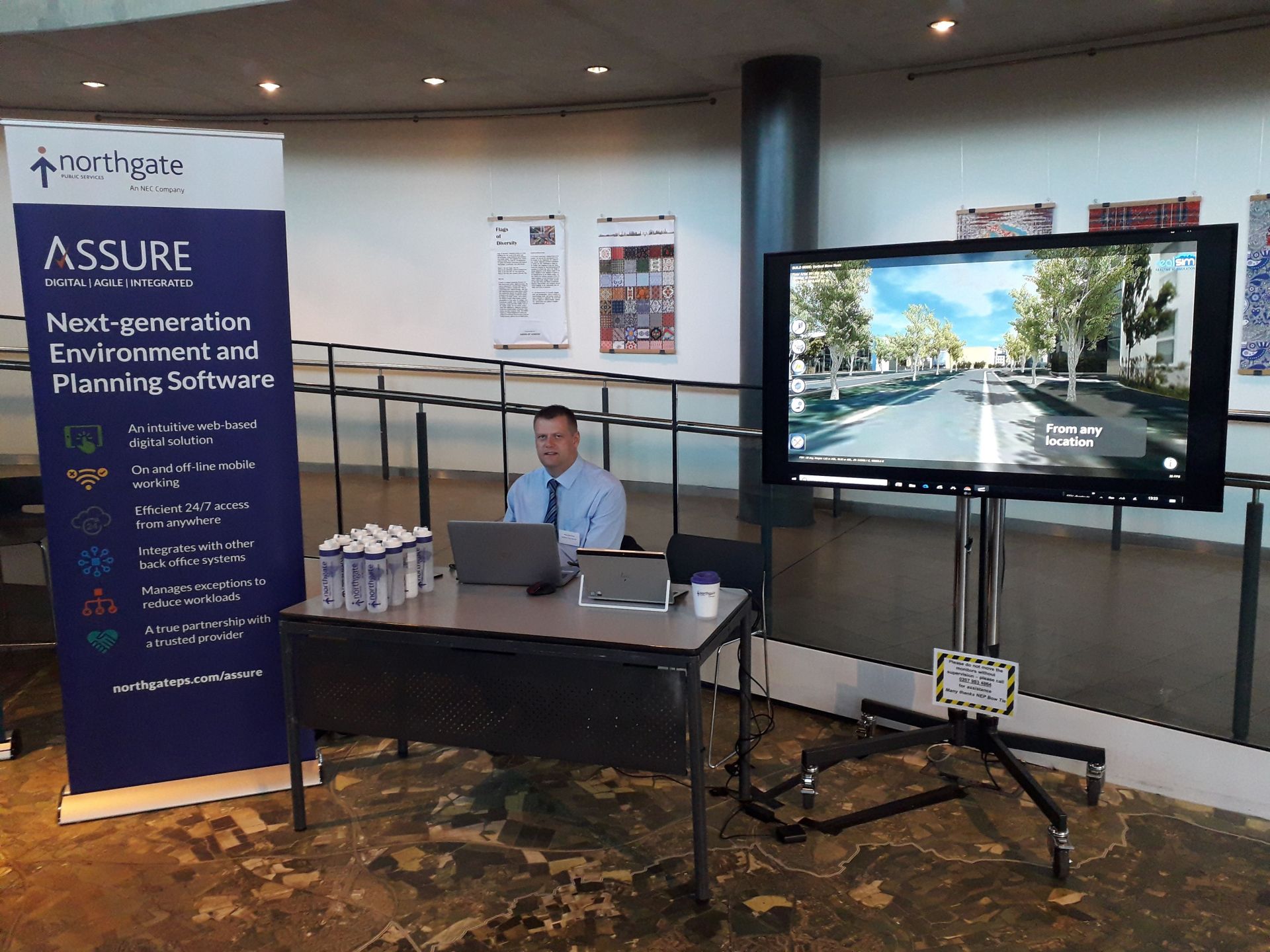 Jason McConnell - Product Analyst, NPS - all set to showcase ASSURE Planning to delegates at the PlanTech GLA event.
PlanTech GLA Event - 19th September




The Greater London Authority invited us to attend and showcase ASSURE.
We demonstrated how linking our data to a third party tool could show planning applications in 3D, enabling citizens to see what a proposed building would look like from different angles and at different times of day.
Want to find out more? Please get in touch via the Contact us form below.
ASSURE showcase events - 3rd and 8th October
Our first event focussed on Planning and the second on Environmental Health, Licensing, Private Sector Housing and Trading Standards. At both events we spoke about the results of our recent Customer Satisfaction Survey and the improvements we're working on based on your feedback. We discussed the changes to ASSURE and improvements in quality in the latest releases. We also looked at planned future enhancements in the roadmap and were joined by Guest Speakers at both events.
Alistair Parvin of Opens Systems Lab spoke about the benefits of Plan-X, a 'triage' system that can complement ASSURE and advise the public on whether planning permission is required.
Jason Coward of the Food Standards Agency set out the options for registering a food business, as mentioned in our newsletter.
Colleagues from Snook also joined us to talk about service design and showed Design Systems used in recent work with a Local Authority. We're now working with Snook to see what we can adopt in ASSURE.
Thank you to all of our speakers and those of you who attended, gave feedback and took part in our activity on the day. We always receive great feedback from these events and this time was no exception!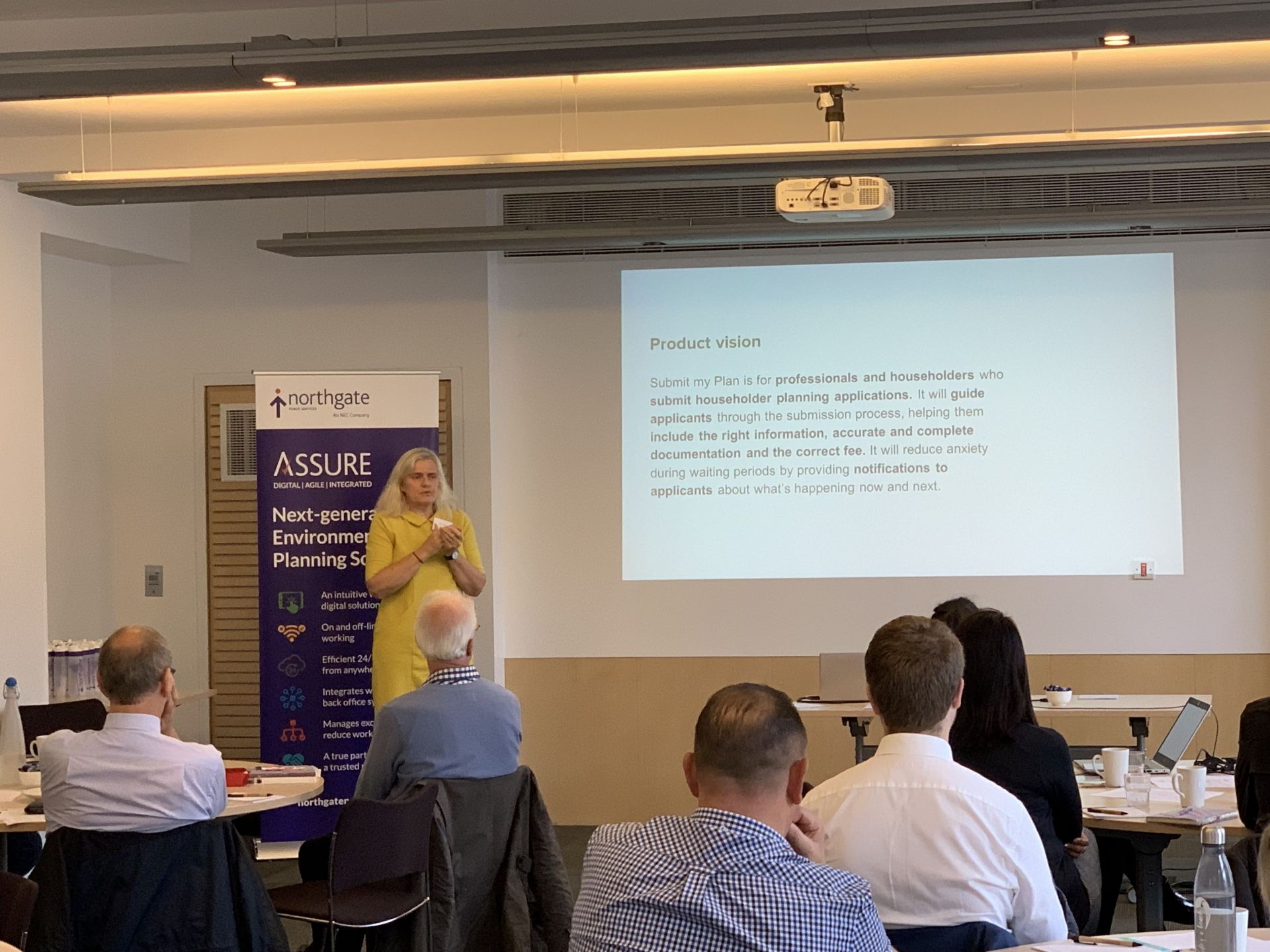 Valerie Carr - Project Director, Snook - speaks to attendees at our ASSURE events about service design and how it can be used to better meet users' needs.
Here's a few things attendees said they liked about these events...

"Like that you are looking at new ideas - emerging tech - instead of trying to shut down integrating with other products/services."

"Better understanding of the development of ASSURE."

"New ideas to improve and make things more simple."
ASSURE delivers better services and smarter working, your way. Supporting Planning, Environmental and Regulatory services, ASSURE turns data into actionable information so that you - and your customers - can achieve more.
Web-based and intuitive, ASSURE's fresh look and feel displays perfectly on any device. ASSURE provides a 360⁰ view of information and mobile apps for staff that work both on and offline.
ASSURE helps you to complete activities in a fraction of the time, saving both time and money.
Great customer service with information available instantly, 24/7, for staff and customers.
Mobile apps that support same-day turnaround in Building Control and Environmental Health.
Reduced workloads with no re-entry of data and automatic validation of applications, so you only review the exceptions.
Flexible delivery with agile working and easy integration that allows you to redesign services to meet your needs.
Contact us
To help us get your message to the right team, please complete this form with as much detail as you can. We'll get in touch soon.
Northgate Public Services (UK) Ltd • Peoplebuilding 2 • Peoplebuilding Estate Maylands Avenue • Hemel Hempstead • Hertfordshire • HP2 4NW
Share on social